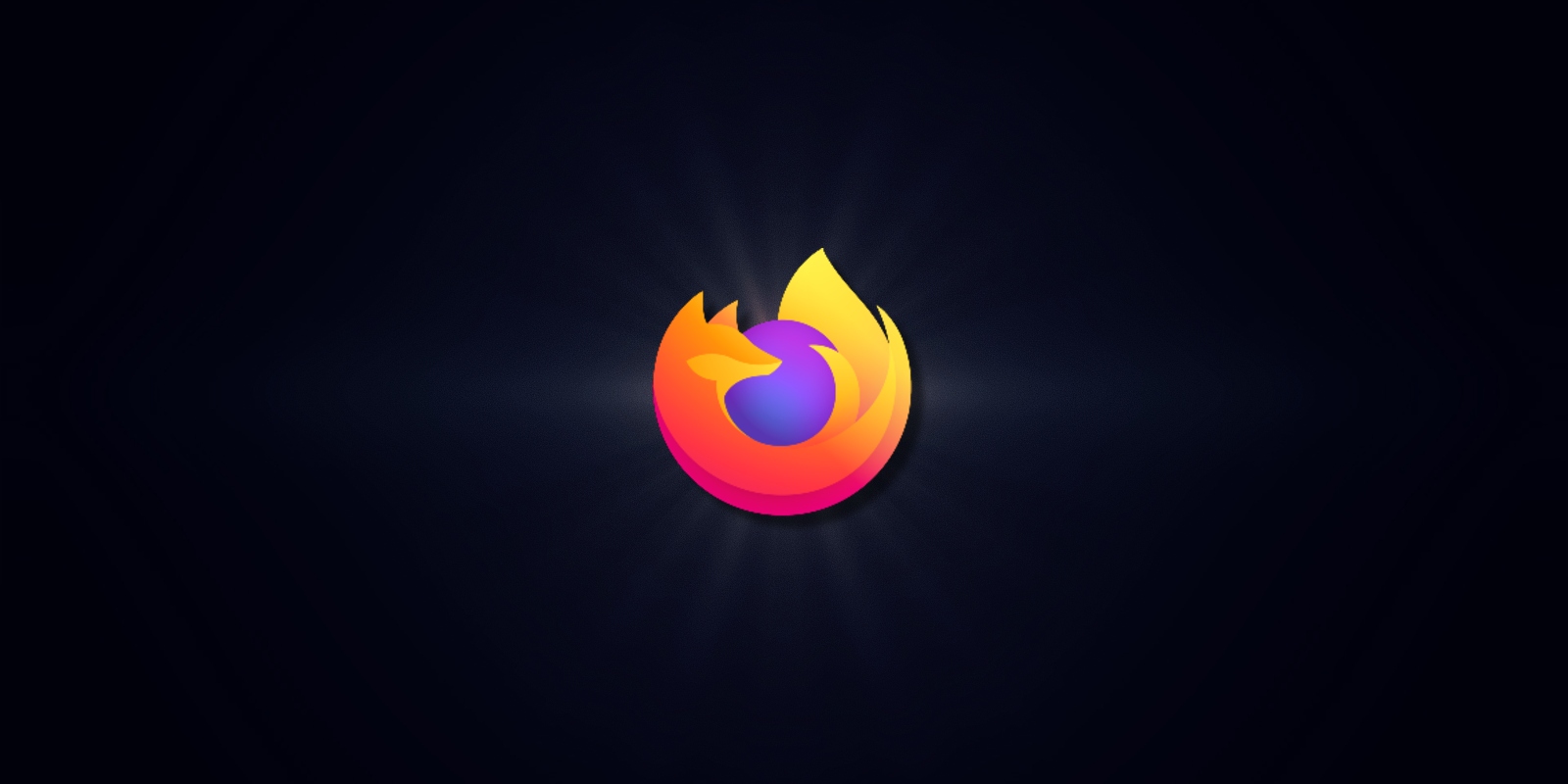 Mozilla Firefox 84 was released today with a dramatic performance boost after adding native support on macOS devices with Apple Silicon processors.
Windows, Mac, and Linux desktop users can upgrade to Firefox 84 by going to Options -> Help -> About Firefox. The browser will automatically check for the new update and install it when available.
With the release of Firefox 84, all other Firefox development branches have also moved up a version bringing Firefox Beta to version 85 and the Nightly builds to version 86.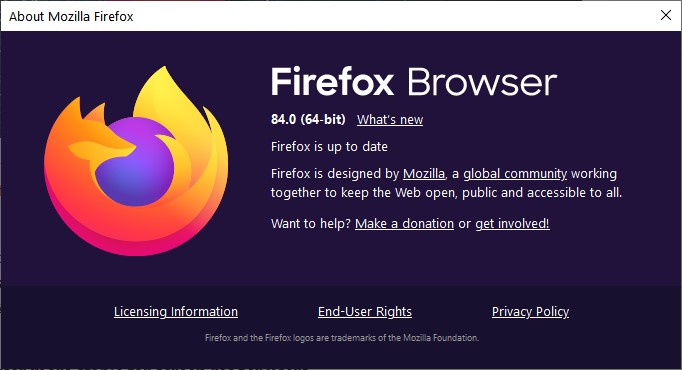 Improves macOS and Linux performance
Below you can find the major changes and improvements in Firefox 84 — if you want to read the full release notes, you can do so here.
"Native support for macOS devices built with Apple Silicon CPUs brings dramatic performance improvements over the non-native build that was shipped in Firefox 83: Firefox launches over 2.5 times faster and web apps are now twice as responsive (per the SpeedoMeter 2.0 test)," Mozilla says.
macOS users can follow these steps to upgrade to Firefox 84.0 on a new Mac with an Apple Silicon processor.
Firefox 84 also adds modern shared memory allocation on Linux devices for better performance and Docker compatibility.
"WebRender rolls out to MacOS Big Sur and Windows devices with Intel Gen 5 and 6 GPUs," Mozilla added. "Additionally, we'll ship an accelerated rendering pipeline for Linux/GNOME/X11 users for the first time, ever!"
This version is also the final one to support Adobe Flash. Starting with Firefox 85.0, the web browser will no longer support Adobe Flash, with no setting available to re-enable it.
However, macOS users with Apple Silicon Macs may encounter playback errors when streaming encrypted content on video streaming platforms such as Netflix, Hulu, Disney+, and Amazon's Prime Video if the Rosetta system software is not installed.
Mozilla has shared info on how to fix this known issue by installing Rosetta on their Apple Silicon Macs (i.e., MacBook Pro, MacBook Air, or Mac mini with Apple M1 chips) as a quick workaround.
macOS users running Cylance anti-malware on their systems might also get their Firefox installation corrupted after the antivirus software erroneously flags it as malware.
Fixes critical and high severity vulnerabilities
With the release of Firefox 84, Mozilla has also addressed multiple security vulnerabilities with severity ratings ranging from low to critical.
The most severe one, CVE-2020-16042, is caused by a bug that would have allowed operations on a BigInt to potentially exposed uninitialized memory.
Mozilla also fixed several memory safety bugs impacting previous versions that could have allowed attackers to execute arbitrary code on systems running vulnerable Firefox versions.
"Some of these bugs showed evidence of memory corruption and we presume that with enough effort some of these could have been exploited to run arbitrary code," Mozilla explained.
The full list of vulnerabilities includes:
CVE-2020-16042: Operations on a BigInt could have caused uninitialized memory to be exposed
CVE-2020-26971: Heap buffer overflow in WebGL
CVE-2020-26972: Use-After-Free in WebGL
CVE-2020-26973: CSS Sanitizer performed incorrect sanitization
CVE-2020-26974: Incorrect cast of StyleGenericFlexBasis resulted in a heap use-after-free
CVE-2020-26975: Malicious applications on Android could have induced Firefox for Android into sending arbitrary attacker-specified headers
CVE-2020-26976: HTTPS pages could have been intercepted by a registered service worker when they should not have been
CVE-2020-26977: URL spoofing via unresponsive port in Firefox for Android
CVE-2020-26978: Internal network hosts could have been probed by a malicious webpage
CVE-2020-26979: When entering an address in the address or search bars, a website could have redirected the user before they were navigated to the intended url
CVE-2020-35111: The proxy.onRequest API did not catch view-source URLs
CVE-2020-35112: Opening an extension-less download may have inadvertently launched an executable instead
CVE-2020-35113: Memory safety bugs fixed in Firefox 84 and Firefox ESR 78.6
CVE-2020-35114: Memory safety bugs fixed in Firefox 84
You can download Firefox 84 from the following links:
If the links above haven't yet been updated to download Firefox 84, you can manually download it from Mozilla's FTP release directory.